It's 3:00 in the afternoon on a typical weekday. School is out. Where do kids go next and what do they do?
In years now long past, what happened after school was seen as beyond the scope of concern for schools, except perhaps for the expectation that students should study and do homework.
Increasingly, communities have raised their after-school expectations for schools. These expectations aren't just driven by educational needs — families and communities need a safe, affordable alternative to unsupervised time for kids.
After-school programs (insiders refer to them as expanded learning or out of school time programs) benefit students, families, and communities. Research shows that these programs (especially career-technical programs) can improve students' attendance, social-emotional development, and college readiness, as well as help to reduce the achievement gap.
School communities design their after-school offerings in very different ways, reflecting the influence and prioritization of local needs, local leadership, local partnerships, and of course, local funding. Should after-school programs serve as a continuation of the school day? (Sometimes.) Should they be the solution for how students get the space and web access they need to do their homework? (Sometimes.) Should they provide educational enrichment activities? (Sometimes.) Should they be centers of athletics, performing arts, and career awareness? (Sometimes.) Should they just be a safe, supervised place for kids to have fun and relax after the school day? (You get the picture.)
Perhaps most critically: who is supposed to pay for these opportunities? Because, as always, the golden rule applies: Whoever's got the gold makes the rules.
Federal, State and Local all chip in
Funding for after-school learning is complicated.
The State budget. In 2002, California voters passed an initiative (Proposition 49) to make funding of after-school programs a constitutional obligation. The measure passed with active support from Arnold Schwarzenegger, who at the time was a private citizen with political ambitions. Campaigning for this popular measure boosted Schwarzenegger's profile and led to his election as governor of the state in a recall election. If this seems like a digression, it is to make the point that after-school programs are not funded in a normal way in this state, and it took a lot of star power to make it happen in the first place. This strong beginning has had staying power. According to a 2020 ranking by the National Afterschool Alliance, California has stronger after-school programs in more schools than anywhere in America other than Washington, D.C.
The After School Education and Safety program (ASES) provides state funding to support local after-school programs for K-9 students throughout the state. The program chronically struggles to keep up with rising costs and maintain services for students.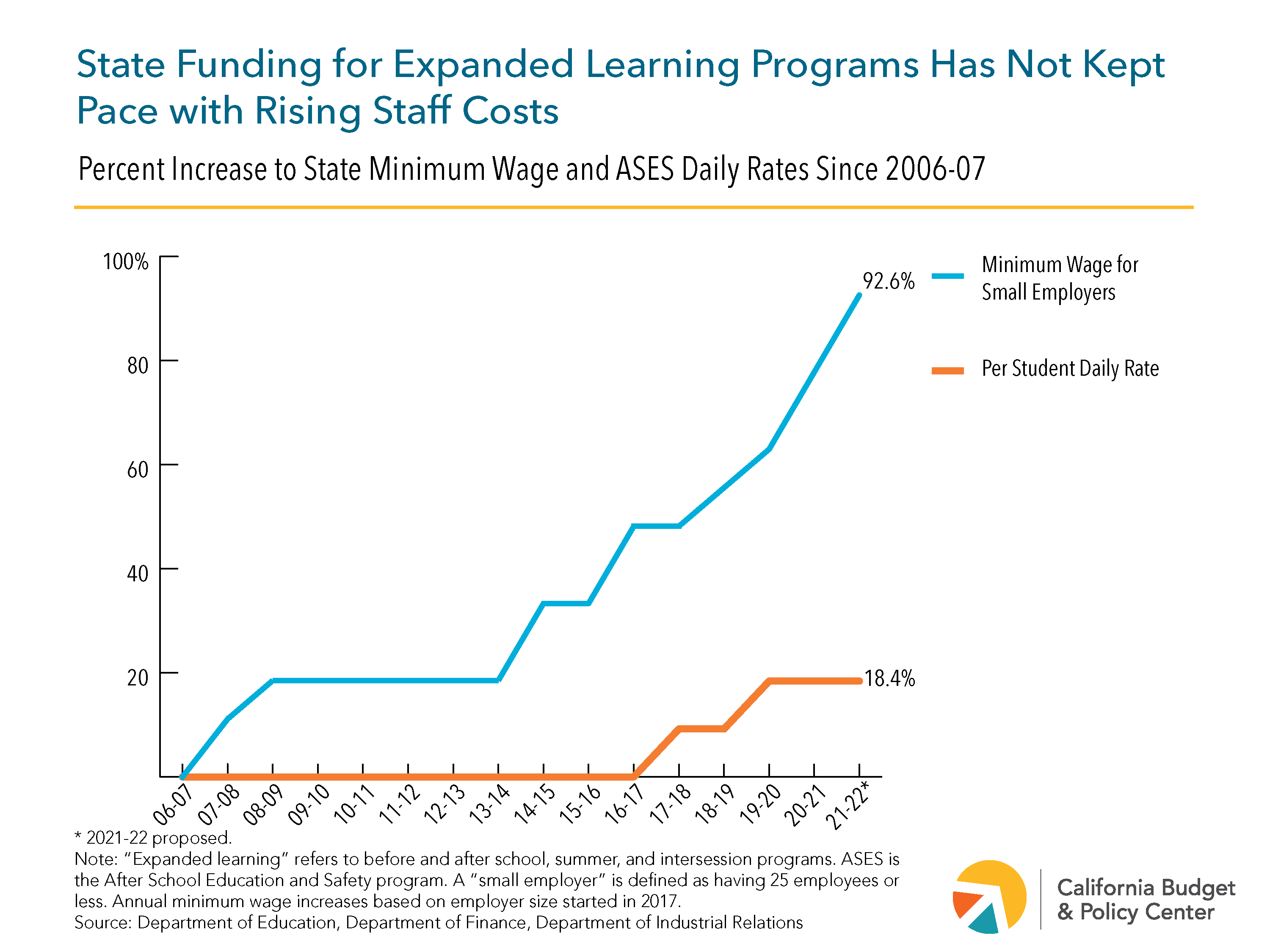 The Federal budget. At about the same time Californians voted to create ASES, the federal government created the 21st Century Community Learning Centers program for grades K-12. Like ASES, this program awards money based on grant applications that emphasize support for lower-income communities. Both programs expect the schools they fund to provide a combination of educational and enrichment activities.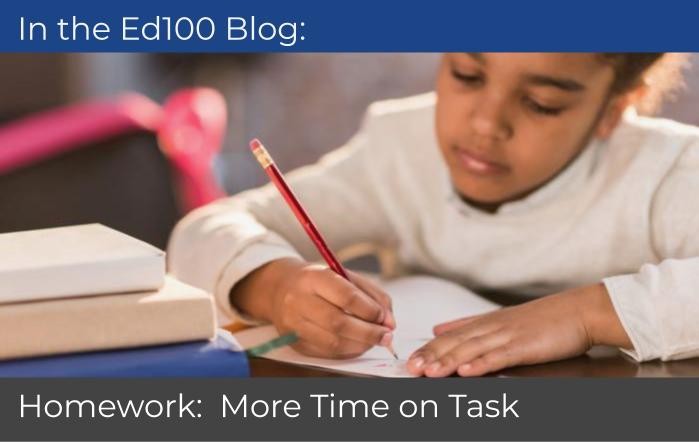 Meanwhile, local communities, non-profit organizations, and businesses also provide after-school and summer programs, usually for a fee. The California After School Network attempts to provide an overview of these overlapping services in its yearly report: State of the State of Expanded Learning. The best ongoing national summary is called America After 3PM.
Are after-school programs a good use of funds?
There is considerable evidence that after-school programs, like summer programs, can have a significant positive economic effect, particularly if they are well-run. RAND Corporation took on this question in an efficacy study of after-school programs. Suggestions for program design were documented in an enormous report titled "Hours of Opportunity."
No single entity is responsible for providing out-of-school-time learning, so coordinating among programs can be a challenge. During the Pandemic, districts and nonprofits did their best, in cooperation with the California Afterschool Network (CAN).
The next lesson turns to the question of whether it matters when kids miss school.