Service learning is a bit of education jargon worth knowing.
Most of what happens in school is supposed to focused squarely on learning. The work that students do in class is for their own benefit. Service learning is an education practice that that aims to connect learning experiences with additional purposes that benefit others.
Service learning often involves taking students outside the school, but whereas field trips are usually about seeing or experiencing something for the student's benefit, service learning is usually designed to engage the student in an activity that both involves academic learning and benefits someone other than the student.
Here's a common example: many kindergarten classes make a trip to a nearby assisted-living home to sing songs and share smiles. To convert this kind of service experience into a service learning opportunity, a teacher may choose songs that relate to what the children are learning, or ask students to collect data for a survey project.
One prominent service organization, FFA, suggests that there are three types of service learning.
Direct service: Students interact face-to-face with the recipients of the service, for example, by volunteering at a food pantry.
Indirect service: Students create resources for the recipients of service but don't interact with them, for example, by leading a canned food drive for a food pantry in their neighborhood.
Advocacy: Students bring awareness to an issue (perhaps even at a policy level), for example, by launching a campaign to get a new food pantry built in their neighborhood by raising awareness of hunger.
Some important service learning happens outside of schools. For example, scouting programs often include a public service component, and the badges that students earn in these programs usually include specific learning goals. Service learning can also create leadership opportunities.
How does service learning relate to civic learning?
Service learning is an aspect of civic learning. In 2006, and again in 2011, a national non-partisan expert panel developed recommendations for a report titled Guardian of Democracy: The Civic Mission of Schools. The report suggests some guidelines for high-impact service learning:
Connecting civic learning with service:
Guardian of Democracy recommendations

1

Classroom instruction in government, history, law and democracy

"...schools should avoid teaching only rote facts about dry procedures, which is unlikely to benefit students and may actually alienate them from politics"

2

Discussion of current events and controversial issues

"When young people have

opportunities to discuss current issues in a classroom setting, they tend to have greater interest in politics, improved critical thinking and communications skills, more civic knowledge, and more interest in discussing

public affairs out of school."

3

Service learning linked to classroom instruction

"When students have opportunities to use the knowledge and skills they are acquiring in school to address meaningful issues in their community, the content of their learning becomes more relevant to their lives, and they better understand the importance of civic participation."

4

Extracurricular Activities within and beyond school

"those who participate in extracurricular activities in high school remain more civically engaged than their contemporaries even decades later."

5

Student participation in school governance

"Student councils should be far more than the social planners of the school; they should instead stimulate and engage large numbers of students in school and community service activities and provide a forum for student voice on questions that impact the students themselves."

6

Simulations of democratic processes

"Simulations of democratic processes in the classroom enrich civics courses (as well as other courses) and ensure that the maximum number of students reap the benefits of those simulations. Simulations as extracurricular activities, such as a competitive debate team or a model congress after-school program, reach fewer students but provide the opportunity for a greater time investment and deeper learning."
Meaningful reflection should be the final stage of service learning, so that students consider what they learned and how they have changed. If you are trying to design a service learning program for your school or district, the National Youth Leadership Council has compiled a wealth of resources worth inspecting.
How does California celebrate student service?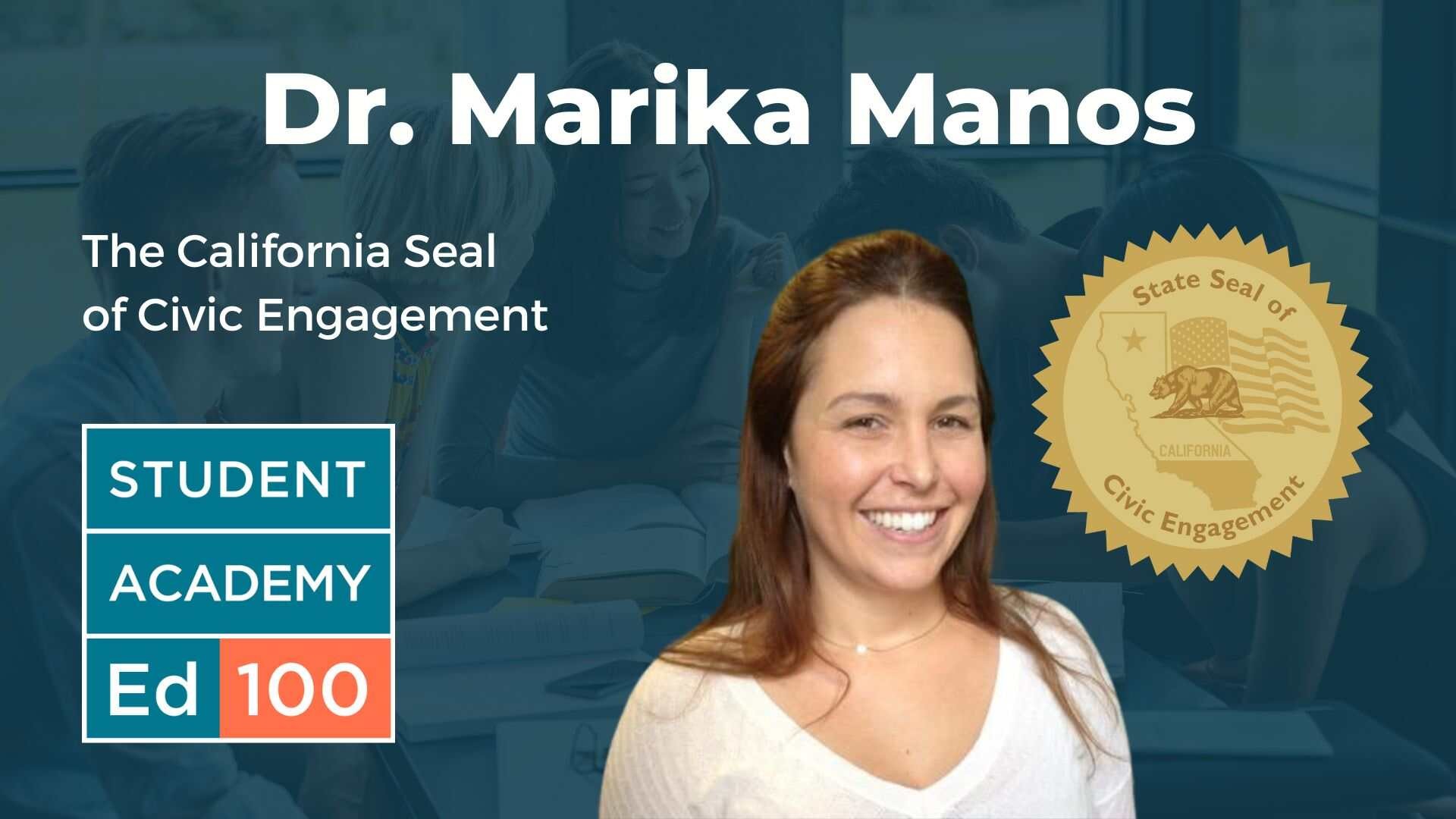 In 2020, California created the State Seal of Civic Engagement as a way for school districts to formally recognize civically-engaged students on their high school diploma. As of this writing in late 2022 the program is unfunded and little-known. Why? Well, exploring that question and addressing it could serve as an opportunity for service learning! For a start, you can learn much more about the Seal in our blog.)