Students learn from teachers. The most direct way to improve learning is to improve teaching.
To be effective, teachers need to have both knowledge and skills. For example, to teach math, you need to know the subject well. But you also need communication skills, organizational skills, and relationship skills.
What is professional development?
To help teachers improve, schools and districts invest in training for teachers. It's usually not called "training" — the jargon term professional development (or PD, pronounced pee-dee) is more popular, perhaps to incorporate the idea that improvement can be collaborative.
Professional development programs for teachers can be mandatory or voluntary, free or paid. Mandatory training generally falls within the scope of the teacher contract. Some teachers invest in their own professional development and career advancement by taking additional college courses. As explained in Lesson 3.8, many
teacher pay
systems include a financial incentive to take these courses.
At their best, professional development programs prepare teachers to address the challenges of their work. Ask any teacher. They will have a lot to say about what makes for "Good PD."
Not all training is good, of course. At worst, meaningless professional development programs distract from the real work of teaching children.
Teachers get extra pay for higher degrees
In most districts, teachers can invest in their own career advancement by earning formal credit or advanced degrees through evening or summer programs. About half of California's teachers work to obtain a master's degree, at least partly for economic reasons: incentives for coursework are built into the typical district's salary schedule. By earning additional college credits, especially a master's degree, they qualify for a higher salary.
This salary bump can be a very big deal, which is why so many teachers pursue it. A national review of teacher contracts showed that this incentive was very common: "88 percent of large districts (including the 100 largest districts in the country and the largest in each state) offer additional pay to teachers who hold master's degrees."
According to the National Center NCTQ (2019), districts vary a lot in the size of the salary bump they offer to teachers who earn an advanced degree, but it is often thousands of dollars per year — which helps explain why so many teachers pursue it, even if they have to take out a big loan to do so. If they continue to teach for their district and complete the degree program, NCTQ reports that a teacher in a typical large district who earns a master's degree early in their career will ultimately take home more than an extra $150,000 in salary alone. This significantly understates the total value to the teacher because pension payments are generally based on a teacher's final salary.
Do students benefit from additional teacher education?
The short answer is no. Unfortunately, there is scant evidence that earning postgraduate credits or a master's degree makes teachers better at their job. The National Center for Teaching Quality expressed its conclusion bluntly in a summary of research: "The evidence is conclusive that master's degrees do not make teachers more effective. In fact, the evidence strongly suggests that rewarding teachers for these degrees is an inefficient use of limited public resources."
Understandably, institutions of higher education really, really want to show that advanced degrees make a difference, so they keep studying the question… with the same findings. If the billions spent on ongoing education for teachers make any difference at all to students, it's not systemically obvious. (There are some studies that suggest teachers who are focused on math and science might benefit from additional education. That's about it.)
But it is very hard to roll back an incentive that already has been negotiated.
Standards for Teachers
California developed the California Standards for the Teaching Profession to provide a common definition of what quality teaching looks like. The standards cover six areas of teaching quality:
Quality Teaching
Engaging and Supporting All Students in Learning
Creating and Maintaining Effective Environments for Student Learning
Understanding and Organizing Subject Matter for Student Learning
Planning Instruction and Designing Learning Experiences for All Students
Assessing Students for Learning
Developing as a Professional Educator
Some principals and teacher leaders use these standards as guidance to help teachers improve.
Online learning is for teachers, too
Technology is changing the way that busy people learn things they are motivated to know. This includes teachers. The Pandemic forced teachers to learn new skills as online teachers.
The internet is bursting with teacher-generated lesson plans on sites like EdModo, HotChalk and TeachersPayTeachers. Much of this content is terrible, but Edutopia.org tends to review them from time to time.
For teachers working on their in-person classroom skills, an inconspicuously-perched camera has become a major tool for self-critique and peer review. Doug Lemov, author of a series of books and videos titled Teach Like a Champion, has helped many teachers build their skills in this way. His observations of online learning in the pandemic have become critical training to help teachers keep their students' attention and motivation.
Home Visits
Teachers aren't rich, but they generally live more comfortably than their students. Especially in high-poverty schools, it can be hard for teachers to understand the home and family conditions that kids return to when school lets out. The misunderstandings can be two-way, too: it can be hard for parents to believe that teachers understand or care about their kids' life beyond the classroom.
The pandemic temporarily and accidentally made these differences a little easier to see. In the background of video conferences with the camera on, teachers and students glimpsed one another's homes, family members, and spaces. Sometimes these glimpses became teachable moments, or the basis for conversations.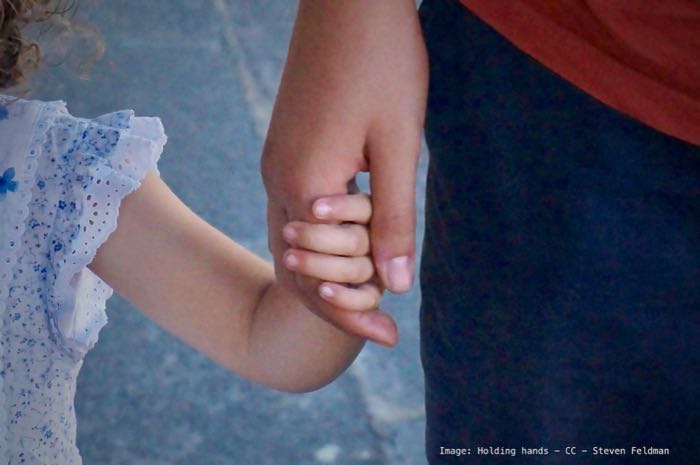 Even before the pandemic, some school districts have invested in parent-teacher home visits, enabling teachers to visit students' homes and meet their families. The program, which has been around for decades, is well-defined, easy to try out, and rarely sparks opposition. Home visits are voluntary for both parents and teachers, and teachers are compensated for their time. The program is popular with teachers and families, and seems to produce some lasting results. It is especially potent as a way to improve attendance. (For more, see the Ed100 blog post on this topic.)
In the context of the pandemic, of course, in-person home visits were impossible. But virtual visits can work pretty well, and PTHVP.org offers advice about how to do it. These visits can also be a time for teachers to check in with parents' wellbeing, too. Kids do better when their parents are healthy!
This seems a reasonable moment to re-emphasize a recurring theme: there's no magic here. Public education is complicated, personal, human work, conducted at enormous scale. It is not easy to move such a system forward.
If formal training generally falls short, how do most teachers learn their craft? The next lesson examines the subject of teacher collaboration.