The subjects of History, Geography and Civics are central to the purpose of public education.
These topics are inherently complicated, partly because they are influenced by constantly evolving public norms and beliefs. The facts about these subjects don't change dramatically from year to year, but public understanding of them can shift quickly.
Knowing Much About History
As children advance through grades, they learn about their community, their state, their country and the world. The state's curriculum framework for history and social science defines the sequence in which they learn about these topics. A long-awaited draft update to this framework was approved by the State Board of Education in 2016. The revised framework puts increased emphasis on civic learning. It also added financial literacy, voter education, genocide; and the contributions of lesbian, gay, bisexual, and transgender (LGBT) Americans and people with disabilities to the history of California and the United States.
Grade

Topic

Kinder

Learning and Working Now and Long Ago

1

A Child's Place in Time and Space

2

People Who Make a Difference

3

Continuity and Change

4

California: A Changing State

5

United States History and Geography: Making a New Nation

6

World History and Geography

7

World History and Geography: Medieval and Early Modern Times

8

United States History and Geography: Growth and Conflict

9

Elective Courses in History–Social Science

10

World History, Culture, and Geography: The Modern World

11

US History and Geography:
Continuity and Change in Modern US History

12

Principles of American Democracy (One Semester)
Principles of Economics (One Semester)
California's content framework reflects the influence of the C3 Framework (C3 stands for "College, Career and Civic life") developed by the National Council for the Social Studies.
In the past, California's school districts had limited choices when it came to textbooks and other instructional materials. The school finance system provided school districts with dedicated "categorical" funds usable only for instructional materials. It was sort of like coupons: districts could use the funds only to purchase books approved by the State Board of Education.
In 2012, California's legislature passed many laws to give school districts more power over how they use their funds. The Local Control Funding Formula (LCFF) created a new system for allocating money to school districts, including the money formerly associated with categorical programs. Assembly Bill 1246 gave districts significant flexibility to choose instructional material choices, particularly for high schools, but still requires districts to certify that all students have access to materials aligned with state standards.
Geography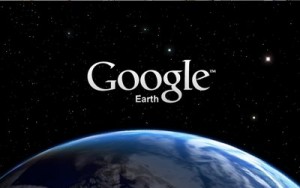 Remember the globe that your elementary school teacher kept on top of a filing cabinet to point out places on Earth? Classrooms still have globes, of course, but today's teachers have a globe that's irresistible to video-game-charged young students: Google Earth. Assuming they have access to the internet, teachers have the tools to make the physical part of geography really fun to look at. Learning the states and capitols? Online games are the best way to learn them, free.
Obviously, access to these tools is uneven. Some schools lead in acquiring and using the technical tools to teach geography in this way, and not all teachers are comfortable with them. But they are changing the way students learn about geography from a dry exercise in 2-dimensional distortions to a whiz-bang, ooh-aah pleasure. If Google Earth is not already in the school near you, it soon will be, if your school's technology infrastructure steps up to the requirements.
Pakistan,
Afghanistan,
Uzbekistan,
Iraq —
Can you name
the places on
this blue-green
spinning rock?
Technical jobs related to geography have been growing for decades, driving increased demand for postsecondary education in the field. The College Board offers an Advanced Placement Human Geography exam, which has been growing in popularity. National Geographic's annual geography bee has grown into a media event, spawning interest in the competition.
All this success and excitement would seem to imply widespread advances in geographical knowledge. Moderate those hopes. To be clear: American students are not star performers when it comes to geography, though their performance has improved slowly and steadily over time.
Knowledge of geography has real consequences. In 2017 the New York Times commissioned a national poll to see what proportion of American adults could accurately locate North Korea on a map. "Just 36% got it right." The answers were literally all over the map. In a followup question, the poll asked whether America should take military action against North Korea. "Respondents who could correctly identify North Korea tended to view diplomatic and nonmilitary strategies more favorably than those who could not."
Civics
"I'm just a bill, yeah I'm only a bill..." There's a lot to be said for the power of music to communicate content. Dave Frishberg's catchy song for Schoolhouse Rock taught a generation of Americans how an idea becomes a law.
One of the critical functions of public education is to prepare citizens to participate in our democracy. There are reasons for concern.
Decades ago, a notorious survey found that only 38% of American adults could name the three branches of government, but 59% could name the Three Stooges. Things have not improved. In 2016, a survey found that nearly a third of Americans could not name any of the three branches of government. Only one in four could name all three.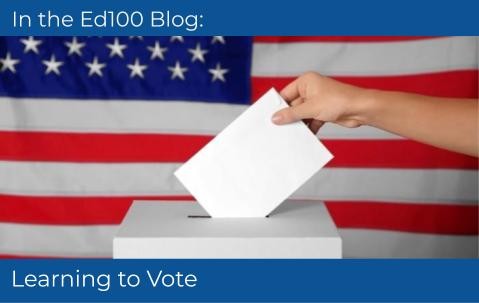 Voting, the most basic expression of civic participation, reflects the public's sense of disengagement. Young voters and nonwhite voters participate at particularly low levels, especially in primary contests (which in most California races is the election that decides the matter).
There are some small reasons for long-term optimism. In 2013 California lawmakers directed the State Board of Education to include voter education information in the American government and civics curriculum at the high school level. They specified that the curriculum include information such as the importance of registering to vote and how to access and understand the voter pamphlet and other materials in order to become an informed voter.
To support the development of civics education programs, in 2021 the California State Board of Education is expected to establish a Seal of Civic Engagement that students could earn for their high school diploma.
In California, students can't vote until they are 18, but they don't have to wait until their birthday to register. The office of the California Secretary of State provides a Back to School Pre-Registration Toolkit to help encourage sixteen- and seventeen-year olds to pre-register. The Toolkit provides sample social media posts, downloadable posters and brochures you can use to join the campaign.
Civic participation is more than voting. Civicsurvey.org identified an important disconnect in a 2005 survey. Participation in public service or service learning during high school does not appear to lead to more formal civic participation. According to their report:
"While those surveyed were willing to volunteer or do charity work, they did not engage in more formal forms of civic and political life. Sixty-four percent of all students said they volunteered more than once during their four years in high school, but only 9 percent could say the same thing when asked how often they had worked to change a policy or law in their community, the state, or the nation. Even when asked how often they had worked to change a school policy or school rule, only 12 percent responded "more than once"—with 67 percent saying not at all."
In the hope of finding more effective ways to incorporate civic education into various parts of the curriculum, the California Department of Education created the Civic Learning Task Force. Among its important recommendations: Civics education is so important that it should start in kindergarten — and not wait for a single class in the 12th grade.
Nationally, the Campaign for the Civic Mission of Schools has recommended practices and policies to promote civic learning.
Next Steps
Here are some resources that might help you support civics education.
The California State PTA provides resources to help make civics a priority in our schools.
What Families and PTAs can do to support civic learning.
The Civic Learning Award celebrates public schools' efforts to engage students in civic learning.