California last adopted history-social science standards in 1998. The standards covered the topics of history, geography, and the study of government. More recently, the Common Core State Standards for English Language Arts (see Lesson 6.3) included expectations related to students' literacy in these subjects, but that does not replace California's current content standards. In addition, some in California are paying new attention to Civics education.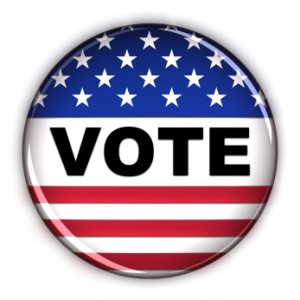 In 2013, the National Council for the Social Studies published the C3 Framework to provide states with voluntary guidance for upgrading their social studies standards. (The 3 C's stand for College, Career and Civic life.) This Framework focuses on skills, leaving the selection of curricular content taught at each grade level for each state.
"NOW MORE THAN EVER, students need the intellectual power to recognize societal problems; ask good questions and develop robust investigations into them; consider possible solutions and consequences; separate evidence-based claims from parochial opinions; and communicate and act upon what they learn."
- From the introduction to the C3 Framework
History
As things currently stand, the state of California expects K-12 schools to teach historical analysis skills as well as specific history topics in particular grades:
4th grade - California history
5th grade - US history, a new nation
6th grade - World history, ancient civilizations
7th grade - World history, medieval and early modern times
8th grade - US history, growth and conflict
10th grade - World history, modern
11th grade - US history, the 20th century
Along with these expectations, the state adopted a Curriculum Framework for History-Social Science in 2016 and is updating the list of approved instructional materials. These changes put a lot more emphasis on civic learning. The Framework also adds financial literacy, voter education, genocide; and the contributions of lesbian, gay, bisexual, and transgender (LGBT) Americans and people with disabilities to the history of California and the United States.
Prior to 2012, the state used a uniform process for textbook and curriculum adoptions. It created a Curriculum Framework to guide classroom instruction in a given subject area, adopted textbooks for grades K-8, and provided categorical funds that districts could only use for the purchase of the adopted materials. High schools could spend the funds on materials they showed were aligned with state standards and the framework. Assembly Bill 1246 changed this process, giving districts more flexibility over their instructional material choices, but still requiring that materials be aligned with state standards and that districts certify that all students have access to them.
Geography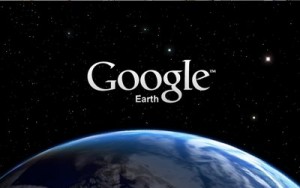 Remember the globe that your elementary school teacher kept on top of a filing cabinet to point out places on Earth? Classrooms still have globes, of course, but today's teachers have a globe that's irresistible to video-game-charged young students: Google Earth. Assuming they have access to the internet, teachers have the tools to make the physical part of geography really fun to look at. Learning the states and capitols? Online games are the best way to learn them, free.
Obviously, access to these tools is uneven. Some schools lead in acquiring and using the technical tools to teach geography in this way, and not all teachers are comfortable with them. But they are changing the way students learn about geography from a dry exercise in 2-dimensional distortions to a whiz-bang, ooh-aah pleasure. If Google Earth is not already in the school near you, it soon will be, if your school's infrastructure steps up to the requirements.
Pakistan,
Afghanistan,
Uzbekistan,
Iraq --
Can you name
the places on
this blue-green
spinning rock?
Technical jobs related to geography have been growing for decades, driving increased demand for postsecondary education in the field. The College Board offers an Advanced Placement Human Geography exam, which has been growing in popularity.
All this success and excitement would seem to imply broad advances in geographical knowledge among students. In 2003 a widely publicized survey by National Geographic revealed that most Americans could not find Iraq on a map, but it seems an easy bet that this has since improved. The 2001 "Nation's Report Card" already showed progress in student achievement against the geography standards. In 2010 new student surveys were conducted, and an updated report was released in 2011. National Geographic's annual geography bee has grown into a media event, spawning interest in the competition.
Civics
"I'm just a bill, yeah I'm only a bill..." There's a lot to be said for the power of music to communicate content. Dave Frishberg's catchy song for Schoolhouse Rock taught a generation of Americans how an idea becomes a law.
One of the critical functions of public education is to prepare citizens to participate in our democracy. There are reasons for concern. A notorious survey finding found that only 38% of American adults could name the three branches of government, but 59% could name the Three Stooges. Voting, the most binary and measurable expression of civic participation, reflects the public's sense of disengagement. Young voters and nonwhite voters participate at particularly low levels, especially in primary contests (which in most California races is the election that decides the matter).
California lawmakers addressed this concern in 2013 by requiring that voter education information be included in the American government and civics curriculum at the high school level when the State Board of Education next revises the history-social science framework. They specified that the curriculum include information such as the importance of registering to vote and how to access and understand the voter pamphlet and other materials in order to become an informed voter.
Civic participation is more than voting. Civicsurvey.org identified an important disconnect in a 2005 survey. Participation in public service or service learning during high school does not appear to lead to more formal civic participation. According to their report:
"While those surveyed were willing to volunteer or do charity work, they did not engage in more formal forms of civic and political life. Sixty- four percent of all students said they volunteered more than once during their four years in high school, but only 9 percent could say the same thing when asked how often they had worked to change a policy or law in their community, the state, or the nation. Even when asked how often they had worked to change a school policy or school rule, only 12 percent responded "more than once"—with 67 percent saying not at all."
In hopes of finding more effective ways to incorporate civic education into various parts of the curriculum, the California Department of Education created the Civic Learning Task Force. Among its important recommendations: Civics education is so important that it should start in kindergarten — and not wait for a single class in the 12th grade.
Nationally, the Campaign for the Civic Mission of Schools has identified proven practices for civic learning and also provides policy recommendations.
Next Steps
Here are some resources that might help you support civics education.