Some children seem destined to excel in the arts.
They draw incessantly. They win at skribbl. They love music, or drawing, or dance.
Art is for everybody
In education, the arts are important not just for students with artistic talent. Arts education is for all children.
The arts are more than just what children learn but also how children learn. Teachers know that knowledge sticks more easily when it is beautiful, or compelling, or funny. Comedian Steven Wright quipped "Why is the alphabet in that order? Is it because of that song?"
Knowledge sticks more easily when it is beautiful, or compelling, or funny.
Preschool and kindergarten classes burst with song, movement, color and joy. Great teachers find ways to use art to communicate and engage, incorporating arts into learning. There is a strong relationship between arts education and the fundamental cognitive skills that students use to master core subjects such as reading, writing, and mathematics. (Not to mention memorizing stuff like US history, chemistry, how to do long division, or how to memorize the quadratic formula.)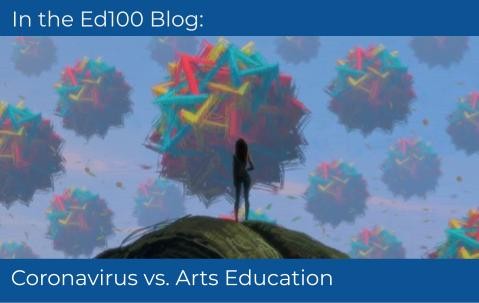 Arts education can improve students' ability to communicate effectively, for example through drawing. It can teach the importance of teamwork and develop self-confidence through experiences in music or other performance arts. Growing evidence suggests a connection between participation in art programs and academic results. Additional findings point to a connection between arts programs and social-emotional development.
Where does funding for arts education come from?
California requires arts instruction in grades 1-6 and arts courses in grades 7-12, but it does not require schools to commit any particular level of funding for arts education. Under the Local Control Funding Formula, California's policy for how education funds flow from the state to the classroom, school districts call the shots.
If art education is starved in your district, it represents a local choice about funding priorities. Some districts fund arts, music and athletics as part of their core budget. Some hire tenured teachers for these purposes. Others look to their school communities to raise extra money for these programs and/or use outsourced programs that they can easily eliminate or downsize if funding for education decreases.
Funding for arts education is a local responsibility, with rare exceptions.
In the post-pandemic budget boom of 2022-23, however, the California legislature made an exception, which is expected to be temporary. A substantial amount — $3.5 billion — was set aside in the Arts, Music, and Instructional Materials Discretionary Block Grant for use through 2025-26. In theory, these encumbered funds are intended for learning tools in arts, music, instructional materials and multi-lingual school library books. But the language of the grant is slippery, and seems to permit use of the funds for operational costs, such as retirement, health care costs and costs related to COVID 19.
How arts education promotes equity
Increasing arts in schools is a strategy for closing the achievement gap, because it tends to increase students' level of engagement in their education. A study of New York City graduation rates, Staying In School: Arts Education & NYC High School Graduation Rates suggests that increasing students' access to arts instruction in schools with low graduation rates can be a successful strategy for lifting graduation rates and turning around struggling schools.
A set of multi-year studies using data from the Department of Labor and the Department of Education corroborate the connection between arts education and academic achievement, showing a "relationship between arts engagement and positive academic and social outcomes in children and young adults of low socioeconomic status (SES)."
As with all education, arts education tends to work better in person. During the pandemic, teachers and parents scrambled for ways to sustain arts education at a distance, somehow. The internet exploded with ideas, partly to help cooped-up parents from detonating out of frustration. Some standout sites are here and here.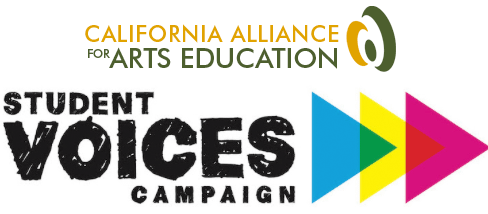 California students in grades 7-12 can lend their creativity in support of arts education by creating a video to compete in the annual Student Voices Campaign. The submission deadline is usually in February.
California schools neglect art
The arts show up in classrooms in two ways: Integrated into lessons, and taught as distinct disciplines. Art disciplines include visual arts, music, dance, the theatre arts, criticism, history, and aesthetics.
Students in California receive much less instruction in visual arts and music than students in other states.
The federal Every Student Succeeds Act (ESSA), America's main education law, defines the arts as a part of a "well-rounded education, but the primary measure of a school's achievement has long been students' reading/writing and math scores. Without measurement or consequences, there has been little effective pressure to commit instructional time to the arts.
How to measure arts education
Advocates for the arts realized decades ago that it's hard to make a case for investing in the arts without data. The simple beginning was to measure the formal use of time for arts in schools.
Time spent on arts instruction measurably declined as an unintended consequence of the focus on math and English. In California, participation in music classes dropped 46% from 1999 through 2004. During the recession that began in 2008, many schools nearly eliminated arts education from their curriculum, continuing a decades-long decline. A statewide study of arts education in California in 2007 indicated that 89% of K-12 schools did not offer a single standards-based course of study in the visual arts, music, theater, and dance.
California could ill afford this decline. In 2007, a study of instructional hours per year for music and visual arts in elementary schools documented that California children were spending less time on the arts than children nationally back in 1999-2000.
Unfortunately, followup surveys showed little improvement, suggesting that once art programs disappear from a school they can be difficult to bring back.
Art program advocates warn that declining emphasis on arts education created a generation of both teachers and parents who may not now fully appreciate the broader importance of the arts. To start to address this massive decline, a 2015 report, A Blueprint for Creative Schools outlines strategies to make the arts a core part of education for all students in California public schools.
Changing standards for arts education
Before the pandemic, California's educational standards for the arts seemed on the cusp of important change. In 2017, legislation committed the state to develop and adopt new K-12 standards for art education, including (for the first time) educational standards for media arts, defined as "animation, video production, digital sound production, imaging design, and interactive design, as well as virtual and augmented reality design." The standards were adopted and rollout began in January 2019 after a period of review and comment.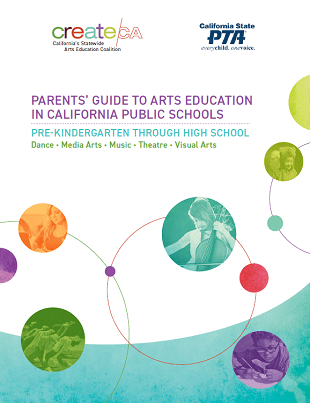 The California State PTA embarked on a campaign in support of arts education as well. The PTA Parents' Guide to the Visual and Performing Arts (VAPA) explains what children across the state should learn in dance, music, theater and the visual arts by the end of each grade level.
Statewide, major arts and education advocates joined together in a coalition, CreateCA, to promote creativity and the arts for the workforce of tomorrow.
The art gap
Relatively few students participate in arts education in California. With systems now firmly in place for annual data, it is no longer possible to pretend otherwise.
Because the data system extends to the school level, it is easy to document the difference in the education experience of children: classes in the arts tend to be most available to students in more-affluent communities. The pre-pandemic 2019 study showed that over half of students in grades six and up weren't enrolled in any art study at all. Participation in arts follows a familiar pattern: schools where more families are poor are far less likely to provide students with access to education in the arts.
The Arts Education Data Project collects data about arts in the curriculum of each school in California, and (suitably for an art-focused organization) presents its school-by-school findings visually. If you are making a case for arts education in your school or district, start by exploring the data already collected.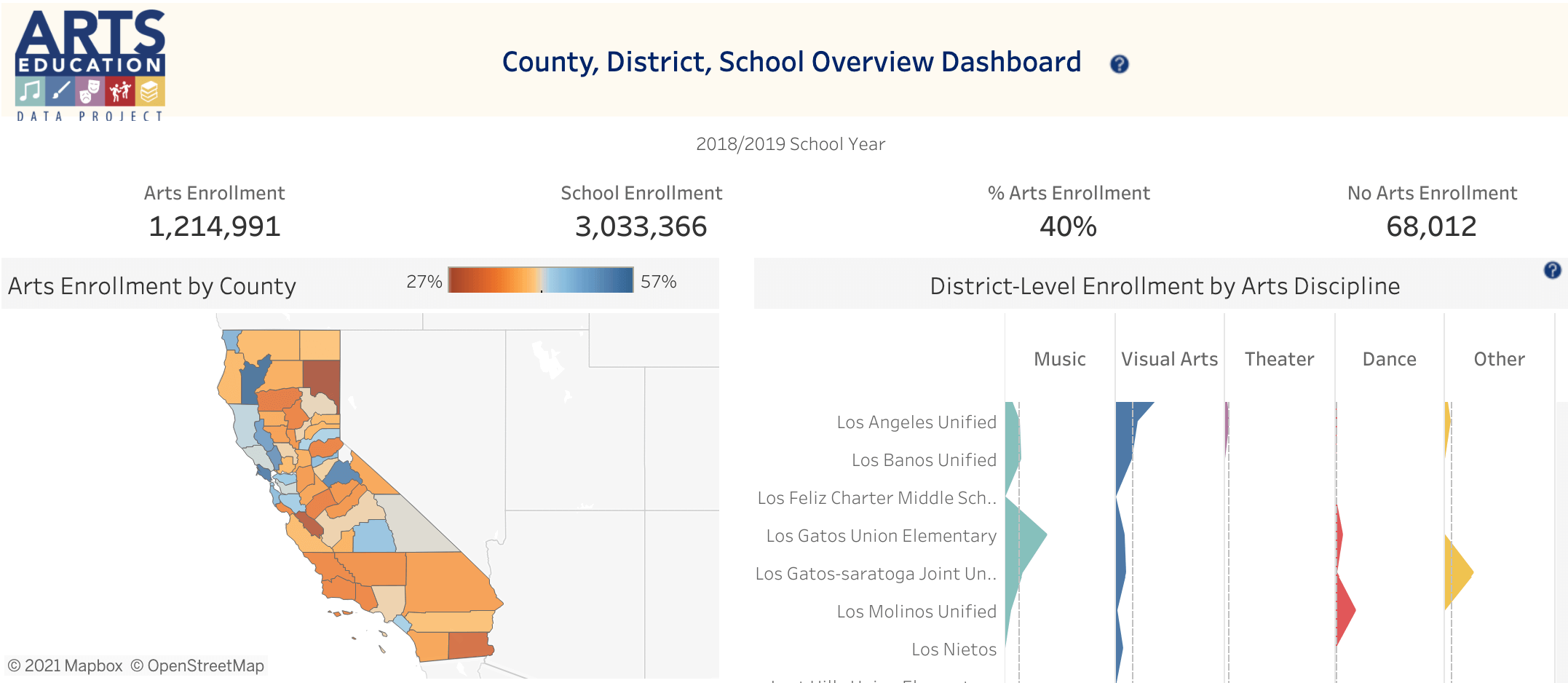 The science of arts education
Creativity is sometimes misrepresented as right brain thinking. As science, this is junk. But the idea that its a good idea to incorporate creativity into learning is sound.
Next Steps
Questions to ask about arts education:
Does your school and district have a quality arts program, including an arts education master plan? The Insider's Guide to Arts Education is a useful starting place.
Are the arts included in professional development for Common Core State Standards and Next Generation Science Standards? (Are the arts picking up STEAM?)
Are the arts included in your district's Local Control and Accountability Plan? Some strategies: (LCFF Toolkit, California Alliance for Arts Education)
Is your district using LCFF funds to support arts education for low-income students, English-Language Learners and foster youth? See: Arts and Achievement for Low Income Students
Does your school district use its Title I money to support arts education? Title1arts.org offers examples.
Are the arts used to engage parents?
The next lesson examines another part of the school experience that many students find enjoyable: physical education.