Most parents expect K-12 education to prepare their kids for success in college. This is too often a flawed assumption.
California can tell students if they are ready for college
It doesn't help anyone when students bomb out.
To qualify for admission to one of California's four-year colleges, students need to take and pass the set of courses known as the a-g requirements. They need to take the right tests, including either the ACT or SAT exam. But are they ready?
For many years, colleges invested significant time and effort to develop and administer placement exams. A major purpose of these tests was to determine if a student needed some extra work to master stuff they should have learned in high school. The test, not to mention the remedial coursework, was burdensome to both students and colleges.
In 2018, the education system completed an "alignment" process that seems obvious in retrospect but that took years to put in place.
Students who take the CAASPP test don't have to take a placement exam.
In their junior year, California high school students take the 11th grade CAASPP test, a computer-adaptive exam. By taking this test, students are automatically enrolled in the Early Assessment Program (EAP), which the California State University (CSU) accepts as suitable evidence for college placement. No extra exam.
Taking it a step further, California's college system took the step of making all courses "credit bearing" to eliminate the notion of remedial coursework on a not-for-credit basis. Prior to the change, only a quarter of students clearly "placed out" of remedial coursework using the EAP in English, and the rate was considerably lower in math (see graph). Now students can get right to work learning for credit toward their graduation and their degree.
A Miracle of Alignment
It might seem obvious that these tests are aligned between high school and college. Of course it makes sense for high school standards, college placement requirements, and standardized testing systems to be connected between California public high schools and the California State University, right? But it's not so simple. CSU is governed and funded separately from the K-12 system. No organizational mandate requires these systems to get along. It only happened because leaders made the move a priority over a long period of time. It actually took years to put this system into place. The Early Assessment Program serves as evidence that with persistence big systems really can be made to work together.
Students need help to get to college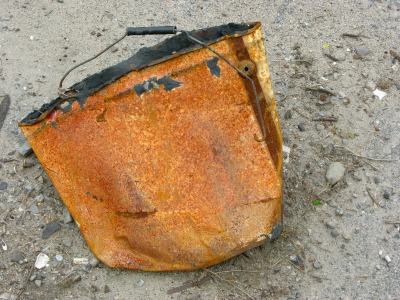 A leaky bucket carries students from kindergarten through college. Most fall out along the way. Even those students who finish high school ready for college do not necessarily go to college. The school system is not necessarily set up to encourage them to do so. A student's interest in college may not translate into action, especially without support.
Virtually all California high schools long ago reduced the number of college counselors on their staffs. California consistently ranks at or near the bottom in the ratio of students to counselors in American public schools. Even doubling the number of counselors would not bring California up to the average of other states. (See Lesson 8.2.)
These programs help advance students to college by directly and practically supporting them through the application process.
Under the Local Control Funding Formula (LCFF) there are no special funds set aside for college counseling. School districts have the power to invest in college counselors or other college-going strategies, but aren't required to do so. Some schools assign a faculty member to serve as a counselor. Others contract with a partner program such as AVID and College Summit. These programs focus on the nuts-and-bolts process of college application, admission and enrollment, helping students individually. They also work with high school faculty to help them develop a college-going culture among student peer groups. LinkForward.org is a set of online and mobile apps to help high school students chart their path to college.
Lacking counselors, most school districts invest little or nothing in services to support students in the college-going process. It's a remarkable blind spot.
California's taxpayers invest tens of thousands of dollars in each student to support them through 13 years of K-12 education, but the system has no built-in incentive to support students as they advance Beyond 12. In 2017, the state took a small step by adding a college-going element to the California School Dashboard. Perhaps making this systemic point of failure more visible will spur school districts, counties, or community foundations to invest in reducing it.
Private college counseling has become a flourishing profession in California. Families that can afford it spend hundreds or thousands of dollars to get help with the process of applying to colleges and searching for sources of financial aid.
So what percentage of California's high school students actually go to college?
An excellent question, which we will tackle in Lesson 9.8. First, let's explore a little bit about what it takes to answer questions like that. California's data systems for education are in a terrible condition.