Most parents expect K-12 education to prepare their kids for success in college. This is too often a flawed assumption.
California can tell students if they are ready for college
It doesn't help anyone when students bomb out. In order to ensure that new students are ready for college-level work, colleges have long used placement tests. These tests indicate if a student needs some extra work to master stuff they should have learned in high school. Students don't earn college credit for high school classes; this remedial coursework is burdensome to the student as well as to the institutions that provide it.
Students who score well on the CAASPP test don't have to take a placement exam or remedial classes in college before they can earn credit.
In the past, college placement tests were a messy process, but this part of the California education system now works rather smoothly. In their junior year, California high school students take the 11th grade CAASPP test, a computer-adaptive exam. This test is linked to the state's Early Assessment Program (EAP), which was created in 2004 for campuses in the California State University system and for many community colleges. Students who score well on the CAASPP test (and check the box to participate in the EAP) don't have to take a placement exam to avoid remedial coursework when they go to schools in the California State University (CSU) or the California Community Colleges (CCC). This saves them time and money. Only a quarter of students clearly "place out" of remedial coursework using the EAP in English, and the rate is considerably lower in math (see graph). Students who do not meet readiness criteria by the 11th grade need to continue taking courses in the 12th grade.
It might seem obvious that these tests should be aligned between high school and college. Of course it makes sense for high school standards, college placement requirements, and standardized testing systems to work together, right? But it actually took years to put this system into place. The Early Assessment Program serves as evidence that with persistence big systems really can be made to work together.
Common Core standards begin with the end in mind
The Common Core State Standards describe grade-level skills and knowledge that align with "anchor standards" in English language arts and literacy. For math, a set of Mathematical Practices serve a similar purpose. Together, these components of the Common Core create a portrait of what a student should know and be able to do in order to be ready for college and career after high school.
California's adoption of the Common Core standards, with the goal of college- and career-readiness, represented an official commitment to raising the bar for all high school graduates. The state's goal is not only to prepare them for college but also to give them life skills that are needed for civic participation and success in the workplace.
The idea that all high school students need access to rigorous courses and a broad curriculum - whether they want to go to a vocational school or a four-year university - flies in the face of a traditional assumption that students who were not "college bound" would be fine with a substantially less rigorous high school experience. Today there is compelling evidence and a growing consensus that all students need the opportunity to master the kind of high school academics previously only available to students headed for a traditional 4-year college. There is also compelling evidence that completing some type of college education - be it a rigorous "vocational" program, a two-year associate's degree, or a traditional bachelor's degree - is vital to long term economic security.
Students need help turning intent into college success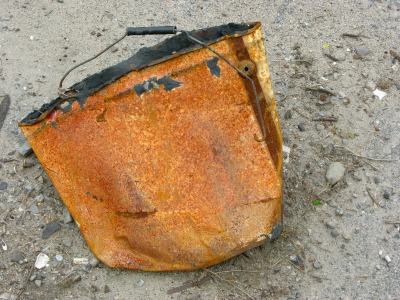 A leaky bucket carries students from kindergarten to middle class employment. Even those students who finish high school ready for college do not necessarily go to college, and the school system is not necessarily set up to encourage them to do so. A student's interest in college may not translate into action without support.
Virtually all California high schools long ago reduced the number of college counselors on their staffs. California consistently ranks last in the ratio of students to counselors in American public schools. Even doubling the number of counselors would not bring California up to the average of other states. (See Lesson 8.2.)
These programs help advance students to college by directly and practically supporting them through the application process.
The absence of practical help with the college selection and application process, including the process of applying for financial aid, holds many students back. College application coaching programs address these issues and can be targeted to low income families who have less understanding of the college application process and fewer resources available to provide help.
To increase college-going rates, some school districts invest in partner programs like AVID and College Summit. These programs focus on the process of college application, admission and enrollment, helping students individually and measuring their success based on their students' success. They also work with high school faculty to help them develop a college-going culture among student peer groups. College Summit is also one of the sponsors of a set of online and mobile apps to help high school students chart their path to college.
So what percentage of California's high school students actually go to college?
Sadly, we're not really sure. In 2009, 42% of high school graduates went on to one of the state's public secondary systems. Some additional proportion attended private or out-of-state colleges. However, as explained next in Lesson 9.5, California's current data system does not provide a clear answer to this question.