Students generally play a very small role in defining or governing the school system that educates them. Although preparing students for their future is the whole point, it is generally agreed that adults are to run the show; students are to focus on learning.
Technology and budget pressures are gradually softening the teacher-led model of schooling. In large classes with diverse learning needs, some teachers enlist students as tutors and peer leaders. The availability of self-paced learning materials online may be changing the way that children learn.
Students' Role As Official Participants
Students have little influence on education policy for a simple reason: it's written during school hours.
It is possible for students to play a role in the operation and improvement of their school. Students serve on school site councils. They can serve on committees for their school district. A sufficient number of school boards include students to warrant a small specialized track at the California School Board Association's annual conference.
Most of these students serve as advisors, with only a "preferential" vote. There's an important exception: The California State Board of Education includes a voting student member, which can be traced to student advocacy in the 1970s and 1980s.
California school boards in districts with high school students are required to include a student member, but only if high school students petition for it.
In most cases, students are spectators in the decisions about their schools, without a formal role in making them. Some question whether it is appropriate for students to play a role in school governance. Students can influence legislation, but it seems to happen rarely. Aside from inexperience, students face practical obstacles to participating in education policy: decisions are made during school hours in places that might require them to drive.
As of January 1, 2018, California law requires school districts to include a student member on their board, if petitioned by enough high school students. The bill creating this change passed into law with little opposition, but as always follow-through requires diligence. As of early 2019 it was difficult to find school district web sites that name a student member on their board roster.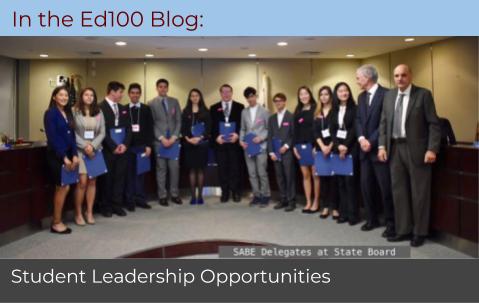 Student participation in school governance makes sense from an educational perspective; one of the roles of public education is to prepare young people for their roles as citizens in a democracy. Some nonprofit organizations such as the California Association of Student Councils (CASC) and Junior Statesmen of America provide young people with important experiences in this realm. Students in California can pre-register at age 16 to vote when they turn 18.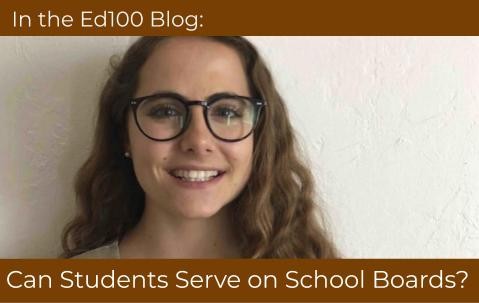 Meanwhile, many schools have eliminated civic education in part due to funding pressures and increased focus on tested subjects. In 2013, state officials created the California Task Force on K-12 Civic Learning to examine cost-effective options to engage students in civic learning.
Student Voice
Some nonprofit organizations provide students with opportunities to organize and participate in decisions about their education. For example, Californians for Justice organizes students to express their interests in matters of education policy that affect them, such as the Local Control Funding Formula. The California Association of Student Councils convenes students to develop policy recommendations through gatherings such as its annual Student Advisory Board of Education conference.
Student insight
The California State Board of Education includes a voting student member appointed by the Governor.
WestEd collects information about student perceptions and experiences related to school climate and many other aspects of their learning experiences using the California Healthy Kids Survey. The results, available for the state as a whole and by school district and county, provide insights into how different groups of young people see their school experiences.
Students have a lot to say about their schools. When confident teachers and school leaders take time to ask students for their feedback or advice, they generally find it enlightening. Some schools, with success, are involving students in work that they are uniquely qualified to do: evaluating teachers.