How hard should school be?
Most people agree that school should be rigorous, in a Goldilocks sort of way. You know, hard but not too hard.
School is opportunity engine of modern life. In every country, public school systems exist, in part, to give every young person the opportunity for success in college and career.
In California, being "college ready" has a specific meaning.
In California, being college ready has a specific meaning. About 83.5% of California students earn a high school diploma or equivalent (based on 2018 data, the latest available as of late 2022). Anyone can enroll in community college, with or without a high school diploma.
To be eligible for admission to the University of California (UC) or California State University (CSU) college system, students must graduate high school having passed a set of fifteen college preparatory courses in seven categories with a grade of C or better. These are known as the a-g requirements. (Insiders pronounce it "A to G" and write it in lower case letters for some reason. Go figure.) High school courses don't automatically count: schools must submit course descriptions to UC officials who decide if they qualify as college-preparatory.
California's statewide a-g requirements differ slightly from the requirements for the UC and CSU systems.
The a-g requirements:
High school subject area

CA requirements for HS graduation

UC requirements for freshman admission

CSU requirements for freshman admission

a) Social Studies

3 years

2 years

2 years

b) English

3 years

4 years

4 years

c) Mathematics

2 years

3 years

3 years

d) Science

2 years

2 years

2 years

e) Foreign Language

1 year

2 years (3 recommended*)

2 years

f) Visual and Performing Arts

1 year

1 year

1 year

g) Electives

N/A

1 year

1 year

Physical Education

2 years

N/A

N/A

Total

13

15*

15
This list of courses is more demanding than the state's minimum high school graduation requirements or the expectations of most school districts. For decades, data about college readiness was poorly tracked. In 2018-19, the state addressed the gap by incorporating achievement of the a-g requirements into the "College and Career" indicator on the California School Dashboard.
College-ready rates have gradually risen in California, though very slowly. In 2012, about 38% of the students who graduated from high school were college-ready as measured by completion of the a-g requirements. In 2018 the rate was 42%, and in 2021 it was 43.8%. But the rate varies tremendously from school to school, from place to place, and from group to group. (Note: The Dashboard was largely suspended during the Pandemic, but statewide metrics for a-g completion rates were calculated.)
Not all high schools offer the full a-g course sequence
The state's minimum requirements to graduate are not the same as the requirements to attend college in the CSU or UC system. Graduation requirements vary by school district, and not all high schools offer the full a-g course sequence. Of those that do, many do not make these classes available to all their students.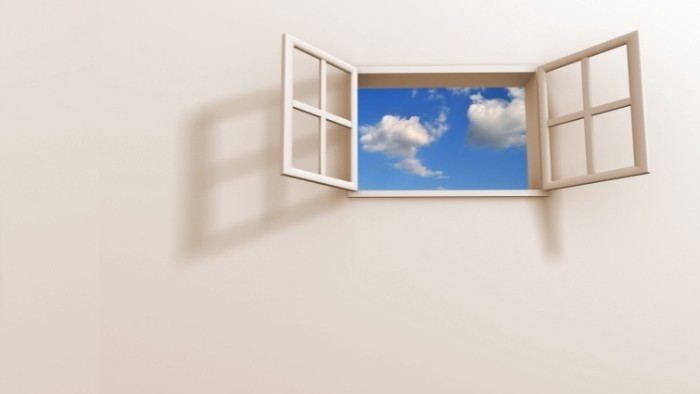 Students in small or rural schools often struggle to find a way to meet the requirements. Some enroll in courses at a community college, if they can. Others enroll in classes online to earn the a-g course credits they need. The University of California offers all of the a-g courses online and at low or no cost through UC Scout.
Should a high school diploma be more difficult to earn?
Less than half of California students pass the a-g course sequence.
As explained in Lesson 6.1, the Common Core Standards define a set of expectations about what students ought to learn and when they should learn it. Most students don't achieve these expectations. One persistent line of "tough love" thinking suggests that achievement standards ought to be enforced in order for a high school diploma to have meaning.
There is evidence to support this point of view. For more than a decade in the early 2000s, to qualify for a diploma California public high school students had to pass an exit exam (known as the CAHSEE, pronounced kay-see). To be clear, it was not a rigorous test. Most students found it absurdly easy, passing on their first try in their sophomore year. Students could re-take the test, but even after multiple tries nearly one out of ten students failed it. Some students took it as a cue to quit school. Dropout rates rose, with the usual patterns.
Ultimately, the exit exam was abandoned as part of the anti-test movement during the state's adoption of the Common Core standards.
In an effort to improve educational rigor for all students, and to expand students' access to college, some California school districts made the a-g course sequence central to their expectations for all students. Los Angeles Unified, California's largest school district, was an early leader in making completion of the a-g course sequence a graduation requirement, a policy it established after years of preparation, beginning with students graduating in 2017. As with the state exit exam, raising standards had both intended and unintended consequences, further complicated by the pandemic. More students took the necessary courses, but many failed them.
Students are more likely to succeed in high school courses if they enter high school well-prepared. Of course, the same can be said of middle school, and of each grade level back to preschool. Knowledge and skills develop gradually from year to year. When students fall behind, it's very hard to catch up. Most don't.
What minimum level of competency is acceptable for a high school graduate today? One way to answer that is to specify which subjects students need to study, such as the a-g requirements. Another is to decide how well they need to learn the material. We'll get into the question of what constitutes success a lot more deeply in Chapter 9.
Tips for Parents
In many cases, getting into college requires more than just completing those a-g requirements. Check these out:
The California State PTA provides resources to help plan for college, including info on application and testing assistance, school research, and financial aid.