As discussed in the previous lesson, California's funding for public education is ordinary, compared to other states. The level of funding is low relative to the state's economy, but in terms of dollars per student it's ordinary. Not the best, not the worst.
Unfortunately, this is bad news for California students, because money is only good for what it can buy, and California is a very expensive place to run a school.
Money is only good for what it can buy
Most of the costs of a school are people costs such as salaries, benefits and pensions, which cost more in California than in other states. That means California school districts can afford less of everything that matters most — such as teachers, school leaders, counselors, aides, and support staff.
Because California is a high-wage, high-cost-of-living state, education dollars don't go as far here as they do elsewhere.
For example, the cost of living in Texas and Florida is much lower than in California, which enables teacher salaries to be lower there. As discussed in Lesson 8.1, other high-wage, high-cost states such as New York, Connecticut, New Jersey and Massachusetts invest considerably more economic effort per student to fund education than California does.
The student-teacher ratio in California is much higher than in the rest of the US
There are different ways of ranking the states in terms of their investment in education, but the rankings that matter most are those that compare purchasing power.
Fewer Adults
The math is unavoidable. Higher salaries and less money to pay for them means California children have a lot fewer teachers involved in their education. It's a big gap.
Comparing is hard.
Nationally comparable education data routinely take three years or more to be compiled and published by the National Center for Education Statistics (NCES). Each year's latest education data is like a time capsule from the past, a challenge we discuss in Ed100 Lesson 9.5. In a 2019 blog post we argued for a more streamlined approach to national education data.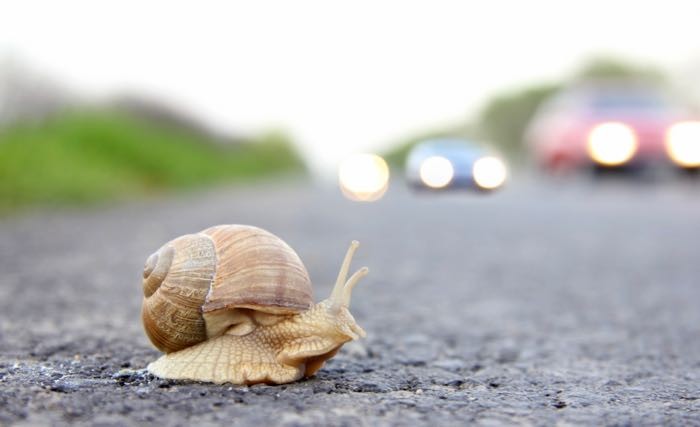 It's not just about teacher ratios, either. California compares unfavorably with other states in terms of the presence of adult professionals, period. For example, in 2019-2020 California's student-to-school-counselor ratio was 601-to-1, ranked 46th in the US according to a report from American School Counselor Association.
Too much bureaucracy? No. California has significantly fewer administrators per student than average.
Skeptics sometimes assume that California schools and districts are administration-heavy, but they are mistaken. California laws restrict the number of administrators a district may employ. Overall, California's schools and districts are supported by significantly fewer administrators per student than the national average. In fact, one theme of the Getting Down to Facts II studies is that lack of leadership in California's schools causes harm.
Comparing resources in schools, 2020-21
|   | California | Rest of USA | California rank |
| --- | --- | --- | --- |
| Students per teacher | 22.5 | 14.7 | 2nd worst in USA |
| Students per counselor | 572 | 395 | 5th worst in USA |
| Students per administrator* | 283 | 172 | 5th worst in USA |
What is an adequate education?
In many states, education advocates have turned to the judicial branch of government to make the case for more funding for education. Some state constitutions explicitly or implicitly require their school system to provide students with at least an adequate education. Litigation, or the threat of it, has compelled some states to increase spending on education, but California's courts declined to follow their lead.
The question is meaningful, anyway. What resources do schools actually need in order to provide students with an adequate basic level of education?
The 2018 report What Does It Cost to Educate California's Students took a bottom-up approach to the question, following the example of litigation in other states. The study, part of the "Getting Down to Facts II" project, consulted multiple expert panels to estimate the necessary staff and services required for an effecctive California middle school.
The panel advised that schools serving students with higher needs require additional resources. How much? After itemizing headcount requirements and costs, the report recommended an overall boost of about a third in order for a well-run middle school to take on the goals set by the State Board of Education.
The expert panel recommended the resources and ratios below as a minimum definition of adequate staff and services for a middle school:
Adequate resources for a California middle school
(according to expert panel findings, 2018)

Core instruction

Seven periods a day AND two periods for planning and collaboration among teachers.

An average class size of 22 students for the core subjects (i.e., English language arts, Math, and Science). This excludes resource teachers or teachers supporting special education and English learner students. Once these additional instructors are considered, the estimated pupil–teacher ratio is 15:1.

Special populations

One or two English language specialists, as well as two educational assistants, to support new students who are classified as ELs.

Small caseloads for special education staff: up to 7 students with high-severity disabilities per educational specialist, and 17 students with low-severity disabilities per educational specialist.

Student and other support

About 10 more instructional and pupil support staff for a typical middle school with 609 students.

Professional development opportunities for staff, including in-house programs as well as funds for teachers to attend conferences.

Extended day and year

Smaller class sizes in the extended time programs (compared to the core program class sizes), reducing the pupil–teacher ratio from 30:1 to 18:1.

All students with severe disabilities enrolled in special education to attend summer school.
Parent groups, local education foundations, and philanthropists in California try valiantly to support their schools with fundraising of many types. But you can't bake-sale your way out of an operating gap of this magnitude.
The next two lessons explain the sources of school funding in California and the role played by Prop. 13 in thoroughly upending the state's education system.