If a school community in California wants to significantly increase funding for the basic operation of its own local schools, there is one option: the parcel tax.
What is a Parcel Tax?
A parcel is a division of land. A parcel tax is a property tax levied on owners of parcels. Unlike ordinary property taxes, parcel taxes are explicitly not based on the value of a property or its use. In most cases, parcel taxes are uniformly based on the mere existence of a parcel, regardless of its size, but sometimes they are based on acreage or square footage. Parcel taxes are only used in California, where they were developed as legal workaround for school districts and municipalities to skirt the limits of Proposition 13. This famous ballot initiative, passed by California voters in 1978, prohibits local taxes based on the value of property (ad valoremtaxes), except for General Obligation bonds for facilities. Parcel taxes are hard to pass; they require two-thirds voter approval, not just a simple majority.
Parcel taxes are, by definition, regressive. The owner of a single family home on a parcel in a modest neighborhood pays the same tax as the business owner of a manufacturing plant or an apartment complex. Some districts have added provisions to their parcel tax measures that cause taxes to vary, but usually this is used to avoid taxing parcels owned by senior citizens who might otherwise vote no.
How Common Are Parcel Taxes?
About a tenth of students in California attend a school supported by a parcel tax.
Because a 2/3 vote is difficult to secure, less than half of California districts have attempted to pass a parcel tax. More than half of the parcel tax elections held since 1983 have passed, but the districts that passed them represent less than 10% of the student population of California.
Most of the school districts that have passed a parcel tax are located in the San Francisco Bay Area. Check Ballotpedia.org to find out more about these measures.
How To Understand Parcel Tax Measures
Parcel tax measures are generally expressed in terms of dollars per parcel or dollars per square foot. School districts vary massively in the number and size of parcels they include, so it can be difficult to compare the impact of these taxes on students. If you are thinking about the impact of a proposed parcel tax on children in your district, you'll need to do the math to figure out what it will raise in terms of annual dollars per student.
To levy a parcel tax, a school district or city must secure the support of voters. The ballot measure is a legal document, but also a communication to voters. It must express the intended purposes for the money raised. For example, a parcel tax measure might direct funds specifically toward art and music education. Or toward teacher collaboration time, or field trips, or other specific community priorities. To give voters confidence that the funds will be used for the intended purpose, some parcel tax measures include provisions to create a community oversight committee.
Can a Majority Vote Pass a Parcel Tax?
No. Parcel taxes require a two-thirds supermajority of votes cast to pass. Education advocates regularly discuss the possibility of reducing the passage threshold for parcel taxes, usually to 55%. Why 55%? Because it has a precedent. For many years after Prop 13 passed, bond measures for school construction and renovation required a 2/3 vote to pass. Few did, and as a result schools became decrepit and crowded. Voters lowered the supermajority required to pass school facility bonds to 55% in 2001. (See Lesson 5.9.)
If the passage rate for local parcel taxes for schools were lowered, many more communities would pass them, as discussed in this short video from the Public Policy Institute of California. (Sharp-eyed readers, noting that this research was conducted 2013, might wonder if it is out of date. Nope. The issues, patterns and policy choices remain largely unchanged.)
Are Parcel Taxes Fair?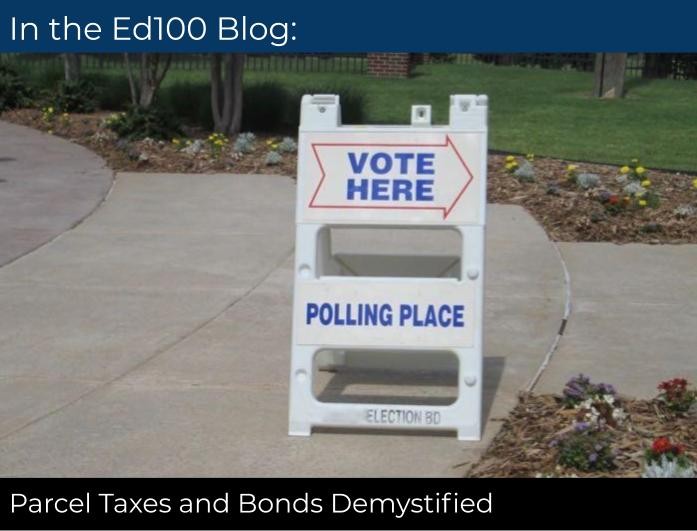 As pointed out above, parcel taxes are regressive by definition, because they don't vary based on the value of property. But communities that want to increase funding for their schools don't have a fairer option. As Lesson 8.9 explained, unless your school district owns oil wells or shopping malls, a parcel tax is probably the only legal way to raise significant revenue for schools locally.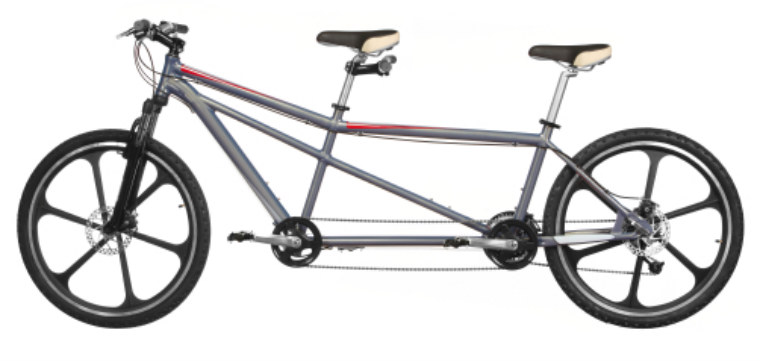 The conventional wisdom is that parcel taxes are easiest to pass in communities that are rich, liberal, or both. There have been several efforts to reduce the passage rate for parcel taxes from 2/3 to 55%, matching the rate for facilities bonds. All proposals that make it easier for local communities to raise money for schools risk bumping up against concerns about equitable funding, the same issues that created California's landmark school finance case: Serrano v Priest. (Note: Ed100 author Jeff Camp has suggested mitigating this issue by creating a "tandem bike" fund to match local funding effort with state support.)
How Can We Raise More Money For Our School?
Passing a local parcel tax measure is hard work that has to be done by community members. A school district may not use public funds to advocate for it. To succeed, local campaigns in support of schools must engage whole communities. It's door-to-door, handshake-to-handshake work. You only succeed if every "no" vote is matched by more than two "yes" votes. If you are thinking about taking the plunge, start with a visit to the registrar of voters in your county to understand the process.
Learn much more about parcel taxes and school bonds in our blog.
The next lesson delves into one more way communities support their schools — as volunteers. Volunteer resources are noteworthy, but seldom accounted for in a meaningful way.