California's Secretary is not the state's note-taker
The 2022 midterm elections will involve volunteers throughout the state, including many parents and students. California's constitution assigns responsibility for overseeing the process to the Secretary of State.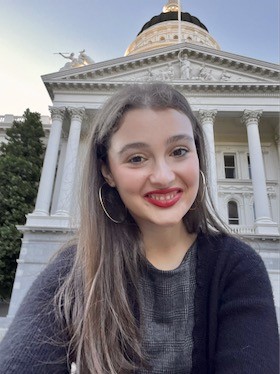 Dr. Shirley Weber, who holds the office, has a sense of humor about the title Secretary. "A lot of people ask me if I take minutes," she says with a grin.
The Secretary of State is the third constitutional officer in California, following the Governor and the Lieutenant Governor. Instead of typing up notes on the sidelines, the Secretary of State is on the frontlines of protecting democracy, and the values of California.
Along with hundreds of other students, I enjoyed learning from Dr. Weber this summer as part of the 2022 Ed100 Academy for Student Leaders. The student host of the program, Alvin Lee, interviewed Dr. Weber — students evaluated her presentation as one of the most useful parts of the program. Watch it here:
California's Chief Elections Officer
The California Secretary of State ensures that election laws and political campaign disclosure requirements are enforced. Dr. Weber certifies every election in the State of California, as well as ballot initiatives. Additionally, the department of the Secretary of State tests and approves all voting equipment for protection, accuracy, reliability, and accessibility to ensure that every vote is counted as it was cast.
A variety of local, state, and federal seats are filled by elections in California. Regular elections are held in even-numbered years, such as 2022 and 2024. Not all elected positions appear on each ballot because some offices (like the state Senate) are elected for longer terms. Vacancies may be filled through special elections at other times. Ballots can also include recall elections, initiatives and legislative questions referred to voters.
A record 17.8 million Californians voted in the 2020 general presidential election, the third-highest percentage of eligible voters to participate in a statewide election since 1952. No election in California history has drawn as many eligible voters as the 1971 constitutional amendment that lowered the voting age to 18.
What makes California different?
States differ widely in their laws about voting access. California's election system is designed to make it easy to vote. It is possible to register on the same day as an election, for example. Prisoners who are incarcerated and on parole lose their right to vote, but not those who are on probation. The state requires people to register to vote after their parole is finished.
Early voting policies in California vary by county, but they can be as early as 29 days before the election. California allows absentee voting by mail for all voters, with paid postage and designated ballot drop-off locations. California consistently earns good marks as a state that takes democracy seriously. In a 2020 study, California was ranked as the 10th easiest state for citizens to vote in. Many organizations study voter access and produce their own reviews, like this one, and this one, and this one.
Student volunteers
Beginning at age 16, high school students with a 2.5-grade point average, permission from their parents or guardians, and permission from their school can earn money as student poll workers on Election Day. A stipend ranging from $65 to $150 may be available depending on where you live. To apply, visit pollworker.sos.ca.gov. Student poll workers help to ensure that each vote is counted and no voter is turned away.
Student outreach
To encourage young Californians and educate them about the democratic process, the Secretary of State participates in and leads partnerships and outreach programs. Whether it be at a community gathering or the Ed100 Academy for Student Leaders, you are bound to see the Secretary of State herself or members of her office, seizing the opportunity to educate California youth.
Further, the department offers a Ballot Tracking program so citizens can track their ballot to ensure its mailed, received, and counted. Outreach programs are also offered to highlight the importance of voter preregistration for Californians 16 to 17 years old.
Political Reform
The Political Reform Division of the Secretary of State oversees the requirements of California's Political Reform Act, which ensures that the role of money in politics is disclosed transparently. More specifically, the division regulates spending related to political campaigns and lobbying. For campaigns, the responsibility includes issuing identification numbers for precise tracking and receipt of campaign disclosure statements. On the other side, lobbyists must register their firm, and disclose provisions, and agreements.
State Archives
The Secretary of State safeguards California's history in the State Archives, which collect and preserve artifacts along with the state's permanent government records.Currently, projects through the archives division are focused on preserving living histories through recorded interviews with individuals. Dr. Weber is pushing for diversity within the archives, not just in race and gender, but also in age.
Other responsibilities of the Secretary of State

Business Programs

The largest division of the Secretary of State's office, the Business Programs Division, manages the verification, licensing, and trademarks related to all businesses operating in CA.

Public Notaries

The role of a public notary is to ensure that the signers of important documents are genuine, willing, and aware of the transaction or document's contents. The Secretary of State is accountable for supervising notary franchises within the State, as well as certifying the signatures of California public bureaucrats. The Secretary of State grants notary public commissions to capable individuals and authorizes notary public education studies.

California Museum Trustee

The Secretary of State serves as a trustee of the California Museum.. Located in Sacramento, the museum is home to the California Hall of Fame and it educates visitors about California history and various social justice causes. The Secretary of State's responsibilities as a trustee include advising the Executive Director, raising funds for museum programming, and recruiting new members.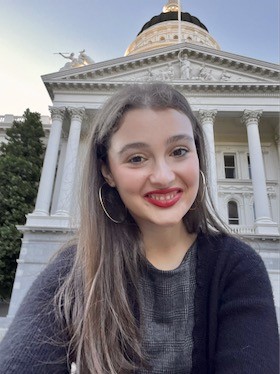 Penelope Oliver (She/Her/Hers) is a fifteen-year-old Ed100 Outreach Ambassador and Policy Intern from Sacramento, California. Her main passions are activism, racial and gender equality, climate justice, immigration, and educational equity. She can often be found writing poetry, volunteering, or educating others about civic engagement. Follow her on Instagram at @penelopethepowerfulpoet.